We are pleased to announce the opening of our Infusion Suite!
Texas Midwest Gastroenterology Center, PA has a long standing reputation within the community for providing excellent care. Our infusion suite provides personalized care for your patients in a peaceful environment. Our physicians are on site in the event they are needed. Our staff understands that quality and uncompromised care goes hand in-hand with working with your patient's individual insurance carrier. Let Texas Midwest Gastroenterology Center, PA take the worry out of benefit coordination and management.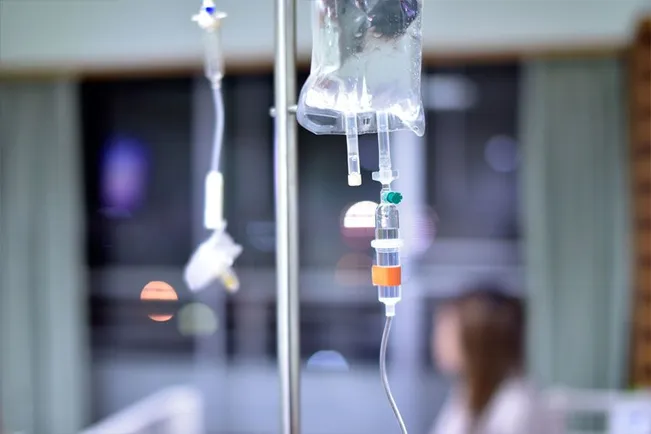 OUR GOAL is to provide a quality infusion experience;
with unmatched convenience and customer service
for your patients and your staff.

What is Infusion Therapy?
Infusion therapy is to receive intravenous (IV) infusions of a medication to treat your condition. Texas Midwest Gastroenterology center, PA. we provide infusion therapy at our state of the art center. TMGC has experienced registered nurse that focuses on providing each patient with compassionate and personalized care.
Medications Available for Infusion at Our Facility:
Entyvio
Prolia
Remicade
Simponi
Aria
Zoledronic Acid
Patient Amenities Include:
Oversized Plush Electric Lift Recliners
Pillows and Blankets
Wireless Internet
Magazines
Snacks and Beverages
Convenient Parking
We welcome and appreciate ANY REFERRALS YOU MAY HAVE.
• We complete the initial precertification for your patients.
• We personally contact the patient to explain plan benefits, therapy prescribed, and answer any questions you may have.
• In most cases, a referral to our suite is less expensive for the patient than a referral to the hospital.
• In some cases, we can refer patients for co-pay and/or drug reimbursement assistance.
14 Hospital Drive Abilene, TX 79606
O: 325-795-2100 • F: 325-795-2113
Infusion Hours: 8:00 am - 5:00 pm
Fax the patient's demographic information and requested medical documents. We'll take it from there.